Claremont Polymer Shapes can supply a full line of PLASTIC CONVEYOR ROLLERS and components that are engineered to provide totally maintenance free service. These ROLLERS need no lubrication, are extremely corrosion resistant and can be used in wet applications. They improve cleanliness and reduce noise levels. Contamination does not readily adhere to the surface of PLASTIC ROLLERS. As a result, Conveyor Belts last longer because un-worn ROLLERS are less abrasive.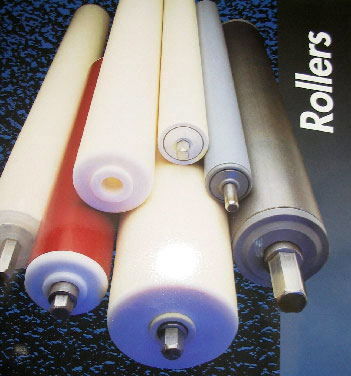 For complete details of
CONVEYOR ROLLERS
manufactured by Solus Industrial Innovations, please follow this link:
CONVEYOR ROLLERS
Claremont Polymer Shapes also stocks a range of Conveyor Roller Pipe, Roller End Bearings and End Bearing Adapters for those customers looking to have parts available on their shelf. This allows for the assembly of a variety of different length ROLLERS, as needed, for specific applications.